1. Google 'iTunes gift card'. (There are several options, the one we used for this tutorial is pcgamesupply, because we've used it before and it's reliable.)
2. Register to create an account.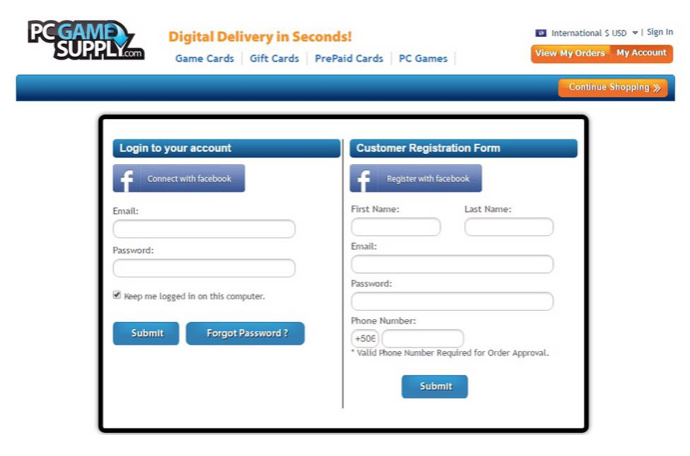 3: Click 'iTunes Gift Cards' on the left and choose which one you want to buy.
4: Fill in your information and once you're done click 'Complete Order'.
5: Once your order is approved click 'View Order' and your code will show up.
6. Redeem your code. You can scroll down and follow the instructions provided.